We are very excited to announce that
we are hosting our first Designated Specialty
for the Mastiff Club of America!
This will be in conjunction with the
Timberland Valley Dog Fanciers show on
Saturday - July 13th, 2013!
Preceding our show will be 2 days of the
Mount Rainier Working Dog Show on
Thursday & Friday - July 11th & 12th

as well as the
Timberland Valley Dog Fanciers
All Breed Show on
Sunday - July 14th!
FOUR DAYS OF CHAMPIONSHIP & ALL BREED POINTS!!

Click here to go to the premium list!
Click here to go to BaRay for complete show information & entries!
~ We are offering the following show events ~
SWEEPSTAKES
Puppy & Veterans (7-9 & 9+)
BEST VETERAN
Judged after Best of Breed so your altered Veterans ARE eligible!
BEST PUPPY, BEST BRED BY, STUD DOG, BROOD BITCH & BRACE
OPEN CLASSES DIVIDED BY COLOR
(Be sure to mark which class on your entry form!)

Meet our Judges!

All AKC Regular and Non-Regular Breed Classes will be judged by:
Helene Nietsch of Banstock Bullmastiffs
Newtown, CT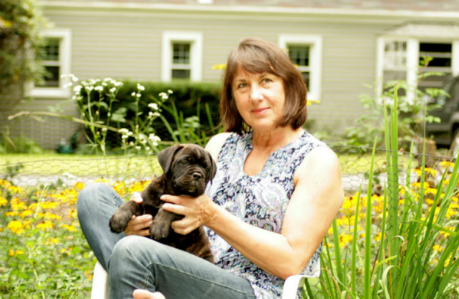 Helene Nietsch is a more than 40-year veteran breeder of Bullmastiffs, first under the "Bandog" prefix, currently under the "Banstock" prefix. She has bred or owned more than 20 Registry of Merit Bullmastiffs as top-producing dogs and bitches (including 2008/2009's top-producing sire of the year), more than 100 champions, multiple national specialty winners, and a best in show Bullmastiff in each of the four decades she has been breeding. She co-bred the first multiple best in show Bullmastiff in the 1970's and the top-winning Bullmastiff in the history of the breed, Ch. Bandog's Crawdaddy Gumbo, who was also #2 dog all breeds in the mid-1980's. She has judged the American Bullmastiff National Specialty in 2000 and 2011, the Bullmastiff World Cup in Hungary, specialties in Australia, New Zealand, Canada, France, Spain and South Africa and is approved to judge all working and hound, several sporting and non-sporting breeds, best in show, junior showmanship and miscellaneous breeds.
Puppy & Veteran Sweepstakes Classes will be judged by:
Martin Glover of Sandcastle Saint Bernards
Monroe, OR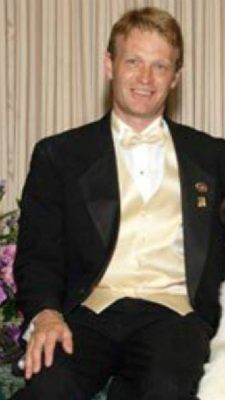 My first Saint Bernard was a Heartbreaker daughter. She tore her ACL and my entrance into the show world was postponed. To keep busy, I dabbled in obedience with a rescue bitch that I kept and quickly
earned her C.D. Next Taylor, a big smooth boy, came along, Ch. Serpentina's TaylorMade v Star. It was then I was bitten by the bug and it hasn't stopped since.
Under the "Skydancer" prefix I bred and co-owned,with Lori Latimer, over 25 Champions. The last 5 years, both on my own and jointly with a litter with Bill and Nancy Boman, have so far provided 2 more Champions under the Boman's kennel name "Rock and Roll".
Reflecting back, over the past 13 plus years I have been an all breed handler, finishing roughly 100 plus Champions in the show ring. I have enjoyed a great deal of success, particularly with my Saints, including 2 National Best of Breed winners; 2 top 20 wins , Winners Dog, Reserve Dog and Best Bred By,
All Breed Best in Show, and countless Best of Breed Specialities.
Respectfully,
Martin glover

TIMBERLAND VALLEY DOG FANCIERS IS OFFERING
BREEDERS SHOWCASE on Saturday!
We will also have group camping available for all the Mastiff people
with games, potluck, raffle, etc. Just be sure to write "w/PNMF" on your RV Parking Form when you submit it!
Anyone that has ever attended a PNMF event
knows that we do it with style!
Hope to see you there!
Keep an eye on this page for more information!
We will be updating the site regularly!